Made of 100% polypropylene, the BedRug bed liner protects your truck and provides an ultra tough work surface. BedRug is water and stain resistant. Holds up to bleach, oil and even battery acid!
See the BedRug get put to the Test! The Bedrug® truck bed liner greatly enhances the appearance of your truck while protecting the bed. It is non-abrasive, skid-resistant, and provides a cushioned ride for delicate cargo. This durable liner is made from 100% polypropylene and is capable of hauling stone, mulch and other construction products.
Nothing can hurt it – bleach, battery acid and oil just wash off. Easily cleaned with a garden hose or power washer, the foam used is closed-cell (similar to life jackets) so it doesn't absorb water and dries rapidly when it gets wet. Best of all BedRug products are backed with a limited lifetime warranty and install in as little as 30 minutes.
This next generation of bedliner has it all…..LOOKS – COMFORT – DURABILITY.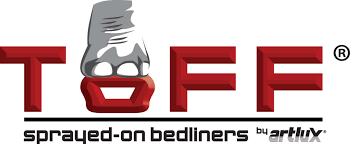 Every truck bed needs bed protection, and an unscratched bed equates to good looks and a higher resale value. So protect and cover up the most abused area on your vehicle!
TOFF® is a two component, modified polyurea elastomer coating that, when applied, becomes solid is seconds. Once applied, TOFF® creates a water tight seal to the bed, protecting it from wear, corrosion, and impact while enhancing the appearance of the vehicle.
TOFF® is sprayed-on new and used trucks in dealerships across the country. Truck accessory shops and collision centers also spray TOFF® for large and small projects.
Applied directly to your truck bed, TOFF® sprayed on bed liners form a permanent watertight bond between the vehicle and the outside environment, protecting it from corrosion, rust, scratches, scrapes, and dents. It adheres directly to every curve and contour of your vehicle and creates a non-skid surface that holds loads in place.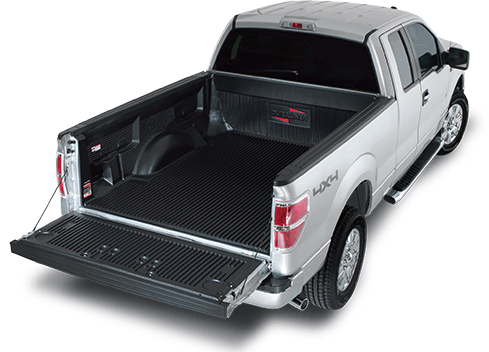 A pickup truck isn't just transportation. It's your trusted sidekick. Take care of it with protection you can trust—the Duraliner™ truck bedliner, one of the most reliable names in bed protection since 1979.
Smooth skid resistance that protects your truck and cargo better
Durable, UV-protected material
Looks great and prevents dents and scratches
Custom molded to fit your truck
Rib design for efficient water drainage
Patented functionality – including board holders and cup holders
Available in under-rail and over-rail models to meets all your protection needs
Your complete satisfaction guaranteed with Penda's NO HASSLE warranty.
Every truck bed needs bed protection, and an unscratched bed equates to good looks and a higher resale value. So protect and cover up the most abused area on your vehicle!
Bed Mats are an easy way to protect your investment in your truck. While protecting it also prevents loaded items in the bed from shifting with its non-skid surface.
Protects your bed and keeps cargo from shifting
High-strength, cord-enhanced that resists most chemical spills and will not crack, rust or break – even in extreme temperatures
Rubber cleats on backside help keep mat in place and allow water drainage
Johnson GT carries a wide variety of products to meet all your requirements, including Dee-Zee products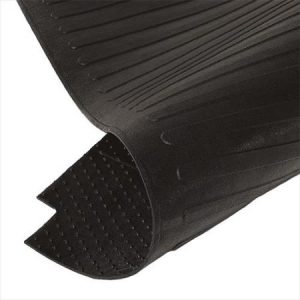 Dee Zee Bed Mats are a cost-effective solution to protect your truck bed surface free from scratches, dings and dents. Shifting cargo is also a detriment to your truck's appearance. Bed Mats help prevent shifting cargo from damaging your truck and eliminate chasing down loose items strewn about the truck bed.
Dee Zee Bed Mats are custom fitting to your truck by contouring around wheel wells for ultimate coverage. Rubber cleats on the reverse side facilitate water drainage and keep the Bed Mat securely in place. Made in the USA with superior manufacturing, you can trust heavy-duty Dee Zee Bed Mats to last the life of your truck.
Each heavy-duty Dee Zee Bed Mat is constructed from .375″ (9.52mm) high-density Rubber compound that is resistant to gas or oil spills. The tightly compressed Rubber fibers are abrasion and tear resistant from your cargo. Your custom fit Bed Mat will not crack, rust or break in extreme temperatures. Resilient Rubber compound material deflects harmful UV rays to decrease fading.