Over 75% of our business comes from repeat customers or referrals. We work harder for our customers, and we would like to think that it shows.
That's because Johnson GT carries a large variety of products for every style of personal, recreational and business vehicle on the road today. And if we don't have it in the store when you visit, we can get it for you.
Protect and enhance the most noticeable area on your truck or SUV. Changing your grille's appearance is one of the fastest and easiest ways to individualize the look of your truck. Johnson GT offers several ways to make your truck's front customized and unique while providing protection from road miles, bugs, rocks, and the occasional deer.
Select from any of the following product pages listed below.
Front Bumpers/Grille Guards
Grille Inserts
Hood Protector/Bug Shields
Paint Protection Film
Front Bumpers/Grille Guards
With 15 years of experience in design and manufacturing Cattleman has built a reputation for providing dependable heavy duty name brand products for your truck. Including but not limited to, Grille Guards, Front End Replacements, Bull Nose Bumper Replacements, Headache Racks, Rear Pipe Bumper Replacements, Steps, Running Boards, Tool Boxes, Fuel Tanks, Ladder Racks and much more. Made specifically to fit the most popular vehicle makes on the market; Ford, Chevrolet, Dodge, Toyota, and Nissan. Cattleman strives to bring you a well manufactured product that will not just give your truck protection, but style as well.
For more information about Cattleman products at Johnson GT, click here
Fab Fours' was born out of a passion for customizing vehicles and a love of the outdoors. Fab Fours' owner and CEO Greg Higgs provides the creative force and product DNA that goes into all of Fab Fours' products. Our engineering team uses the latest 3D design software to turn new product ideas into reality. In our factory designs come to life with the combination of cutting edge technology for metal cutting and forming and an American workforce that puts it's heart and pride into every product that we manufacture.
For more information about Fab Fours products at Johnson GT, click here

Frontier Truck Gear is the premier heavy duty truck accessory company in the United States. Our passion is designing and manufacturing the best and strongest Grille Guards, Front Bumper Replacements, Rear Bumpers, Headache Racks and Step Bars in the world! We put our heart and soul into these products in order to protect you and your family. All of our products are designed to mount directly to the frame of your Truck or SUV and to bring you back safely from your next adventure!
For more information about Frontier Truck Gear products at Johnson GT, click here

Luverne Truck Equipment, a Division of CURT Mfg., has been designing and manufacturing high-quality truck accessories in the Heartland of America since 1963. Luverne's product line offers a broad base of upscale aftermarket accessories for pickups, vans, SUVs, and medium and heavy-duty trucks. Luverne and CURT is the brand to trust and the company to rely on. You deserve the best.
For more information about Luverne Truck Equipment products at Johnson GT, click here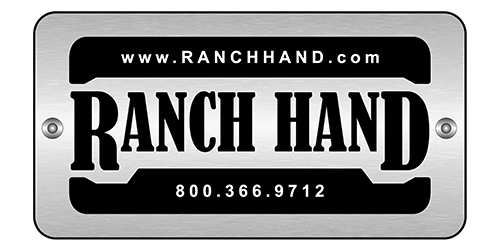 In 1986, a Texas rancher installed the very first Ranch Hand on the front of his truck. Today, Ranch Hand grille guards and bumper replacements are found on vehicles all over the nation. Although Ranch Hand started small, we have since developed into a large-scale operation. Our facilities span a total of 320,000 square feet and hold more than 230 Ranch Hand employees, collectively processing over 65,000 pounds of steel each day. Staying true to our roots, Ranch Hand products are proudly made in two small Texas towns: Shiner and Beeville.
For more information about Ranch Hand products at Johnson GT, click here
Road Armor – Protecting your investment, the lives inside it and doing it with style.
At Road Armor we pride ourselves in building the ultimate replacement bumper. A bumper that adds utility and function to your vehicle while simultaneously making it a safer place for its occupants. Even our rear bumpers are designed to hold a winch. We receive testimonials regulary from grateful customers whose lives they believe were spared thanks to our bumpers, and first responders who see these kinds of accidents every day and know what the alternative looks like. Road Armor bumpers are battle proven and trusted by the United States and allied forces. That's why we say "Rule the Road", because with Road Armor replacement front and rear bumpers, your truck or jeep is transformed into a warrior poised to protect and prepared to defend.
For more information about Road Armor products at Johnson GT, click here
Stampede Automotive Accessories
Beat the elements and add some attitude to your Truck, Van or SUV. Sidewind Deflectors allow you to keep your windows partially open, to provide ventilation to the interior. Today's modern aerodynamic body styles with form fitting doors and windows no longer feature "rain gutters" to channel away water. The result is usually water dripping into the interior. Sidewinds act like a "drip-edge" for your vehicle, this allows you to keep your window partially open for ventilation, without the rain getting in. As air flows around the outside edge of the sidewind it creates a small low pressure area underneath it (much like an airplane wing) which creates suction to keep out the wind and draw out the stale air from inside your vehicle.
For more information about Stampede Automotive Accessories, click here

Westin™ is a brand of Nerf Step Bars & Running Boards, Grille Guards, Lights & Light Bars, and a variety of truck and SUV lifestyle products. For over 38 years, Westin has provided world-class products to the automotive aftermarket industry. Featuring 7 brands, 11 product categories, and over 100 different products; Westin is the 1 Trusted Source for all your truck, SUV, commercial fleet, towing, Jeep® products, and LED Lighting needs!
For more information about Westin products at Johnson GT, click here
Carriage Works is synonymous with uncompromising standards of engineering and quality. Carriage Works uses innovative cutting edge technology to pioneer and develop the highest quality genuine billet aluminum truck accessories available. The ultimate combination of lightweight, style and strength makes Carriage Works the consummate choice for a style upgrade to any vehicle.
For more information about Carriage Works products at Johnson GT, click here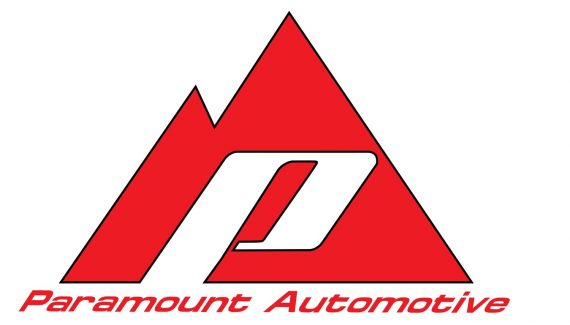 Since 2008 Paramount Automotive has provided automotive enthusiasts with innovative, stylish, high quality products at extremely competitive pricing. As a leading industry manufacturer we have integrated Robotic Welding and CNC equipment into our relentless pursuit of increasing product quality and reliability.
Driven by feedback from our customers, sales staff and customer service, our engineers and design team work diligently to develop and perfect product that launches the absolute latest trends and improvements for a wide variety of vehicles and restyling tastes.
For more information about Paramount Automotive products at Johnson GT, click here
Hood Protector/Bug Shields
AVS designs and manufactures the most functional, stylish and affordable automotive accessories for trucks, SUVs, CUVs, vans and passenger cars sold through national retailers, warehouse distributors and online retailers. The product line includes the following categories: ventvisors/side window deflectors, hood shields, light covers, exterior accessories, scoops, vents and decals.
For more information about AVS products at Johnson GT, click here
Hood Protectors (also known as bug shields) have been around for a long time. In the beginning they were just tall flat pieces of Plexiglas attached to the front end of a vehicle. Effective, but not much to look at!
Now days we have a much better understanding of aerodynamics and know that taller isn't necessarily better, it's the shape that matters. The hood protectors we make are designed to complement the look of the vehicle while still providing maximum protection.
For more information about Stampede products at Johnson GT, click here
FirstCut Paint Protection Film
FirstCut paint protection film will fit your car like a glove. With kits that cover your exposed edges, FirstCut continues to be the industry leader in car paint protection films. FirstCut has been tested worldwide with results that prove, time and time again, that our product is the clearest, strongest paint protection film on the market.
In order to deliver 100% protection for the front end of your vehicle, FirstCut develops its computer-engineered kits worldwide. Our patterns cover areas such as the hood, bumpers, headlights, mirrors and wheel arcs of your vehicle. We can also custom fit pieces upon request.
Protection For Your Headlights