A 5th wheel trailer hitch is designed to mount into a pickup truck bed and receive a kingpin from a 5th wheel trailer. Much like the design of a semi truck, a 5th wheel hitch features a large, generally flat coupler head that latches onto the kingpin using a set of locking jaws. Being mounted in the back of a pickup, between the axles, this type of hitch can handle much more weight than a standard trailer hitch, up to 24,000 lbs. 5th wheel hitches also provide a wider turn radius and overall smoother ride.
Though a 5th wheel takes up more room in the truck bed when installed, it mounts to the vehicle using a set of brackets and rails that allow the main 5th wheel assembly to be removed whenever necessary, without much effort.
CURT 5th wheel hitches are in a category of their own, giving new definition to the concept of heavy-duty towing. With their superior strength and gentle ride, 5th wheel hitches are intended for towing heavy loads and, more specifically, the bulky size of 5th wheel trailers. At CURT, we recognize the need for quality 5th wheel towing products and the fact that the most common use for fifth wheel hitches is RV towing. As such, we have designed our 5th wheel trailer hitches to be the perfect balance of towing power and versatility, to give you that ultimate RV experience, weekend after weekend.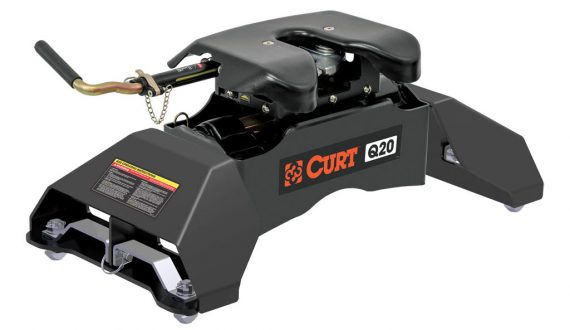 CURT 5th wheel hitches function much like the coupling mechanism of a semi truck or 18-wheeler. Unlike our receiver hitches that provide a tube to accept a ball mount shank, our 5th wheels place the coupler on the vehicle side and are designed to accept the kingpin of a fifth wheel trailer. CURT 5th wheel hitches are engineered to mount into the bed of a pickup truck using a 5th wheel bracket kit and base rails or a gooseneck adapter. Our 5th wheels are available with Ford OEM legs, Ram OEM legs, basic 5th wheel legs and rails, a 5th wheel roller unit or simply as a standalone hitch head.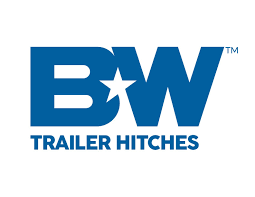 At B&W Trailer Hitches, we stand for the future of American manufacturing. The US has lost 1.9 million manufacturing jobs to China alone over the last decade.1 "Made in America" can succeed, but only if we rely on the priciples that work in our own neighborhoods. We grow by earning trust and improving customer value, not by cutting costs. We treat each other as family, not as "labor" exportable to the lowest bidder. We let people use cutting-edge technology to make things safer, easier, and higher quality, rather than let technology use us. We respond to customers and changing markets by being right-sized and flexible, not just bigger.
That's why B&W Trailer Hitches is still in Humboldt, Kansas, a half-mile from the garage where Roger Baker and Joe Works changed the towing industry with the first Turnoverball™ gooseneck hitch over 25 years ago. We enjoy being able to get the brightest talent in the industry around a single table within five minutes. Above all, we love being employee-owned, spreading responsibility for innovation and quality across all 350+ of us, but also spreading the rewards of success across the community.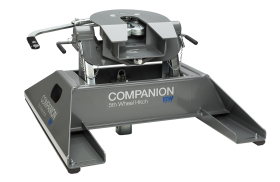 "Made in America" means more today than ever before. It's a promise about quality and dependability, not a compromise.
When it comes to your trailer hitch, it's important you get that kind of promise. A guarantee. A hitch you can rely on. We don't compromise and neither should you. That's why we offer a lifetime warranty on all of our products, and commit ourselves to purchasing only U.S.-made steel that is shaped into safe and durable American products.
Our trailer hitches are made of steel from the American Heartland, forged in mills whose processes and specifications we know we can trust. There isn't a materials middleman. We have personally visited each of these sites, observing every phase of production from start to finish to ensure the materials we receive will turn into a quality finished product.