Since 1959, SNUGTop has been the superior choice in the industry. The transition to truck caps began in 1965 with the introduction of a topper for the original Datsun mini truck — an industry first. We continue to be the trend setter for Truck Caps and Tonneau Covers by making high quality, dependable products. That's why our customers continue to buy SNUGTop's for their trucks – forever.
SNUGTOP offers tops that are aerodynamic in styling which offers fuel saving to all of the SNUGTOP family members. Convenient lock options for your lifestyle needs. Standard LED brake light so everyone can see you. OEM factory matched colors for that off-the-Johnson GT look. Wrap-around fiberglass rails for added security and style. Roof Rack options for every outdoor need. One-piece construction gives your topper strength and an elegant look. Heavy duty hinges and hardware maximum strength for maximum durability.
The Aero Sport's exclusive profile is a compliment to the latest truck designs and represents a subtle paradigm shift from the norm.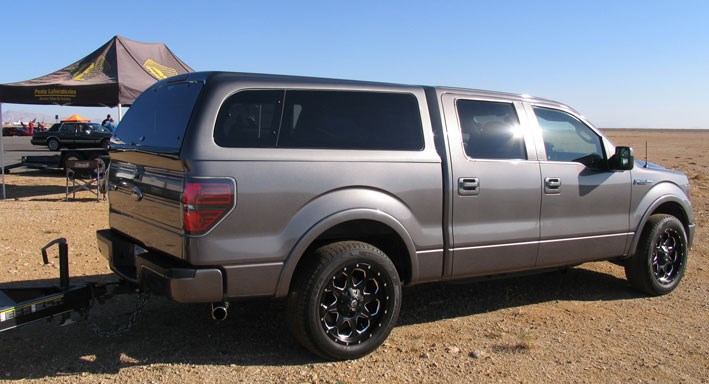 This exclusive product for the Avalanche is a uniquely styled "XUV" cap. It is a perfect complement to your Avalanche's bold lines.
This is the Top that started it all! For those who prefer a more traditional design, SNUGTop's classic Cab-Hi model are the answer. It is sleek, stylish and gets the job done!
The crisp styling of SNUGTop's Expo Truck Cap series combines unique window and door treatments with a popular profile. A "pop-out" side window is a popular addition to the EXPO's exciting contemporary styling. – Available for the Ford Super Duty Only***
Extra headroom is the Hi-Liner Truck Cap's primary feature. The roofline slopes higher behind the cab to increase the available cargo area.
The Outback can carry up to 500lbs of recreational gear. This enables the owner to equip the Outback for a variety of recreational activities that include kayaking, sailboarding, canoeing, surfing, skiing, snowboarding, bicycling and camping.
SNUGTop's all-new sleek and stylish REBEL, is the economical top-of-the-line truck cap that provides maximum value. It features a large curved all-glass rear door for great style, functionality and visibility.
Along with extra headroom, the Sport Hi-Liner also features an all-glass tailgate.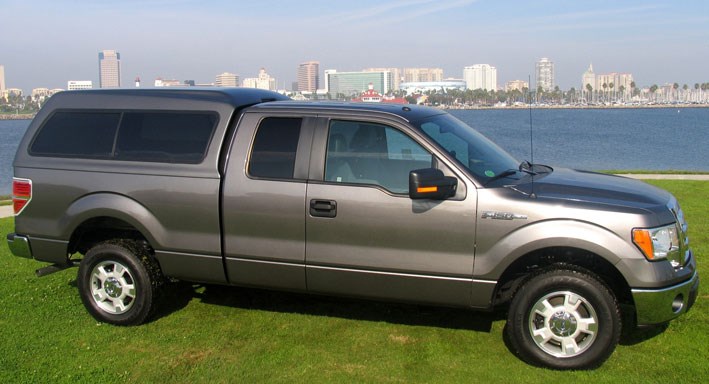 This dynamic new design from SNUGTOP combines a graceful contoured side window and extra-large rear window to provide a look that complements the factory styling.
SNUGTop has given owners a dramatic styling statement in the form of its new "XTR" Model fiberglass truck cap. The XTR provides you The Perfect Fit to all your outdoor needs.
This aerodynamic cap features redesigned 2 inch diameter roof rack bars that can be equipped with multiple variations of accessories.
SNUGTop's all new XV (Xtra Vision) Truck Cap features an enlarged rear door and oversized curved side windows with screens for optimal visibility.