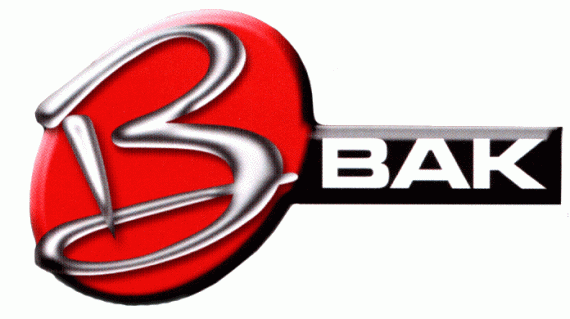 Pickup trucks have come a long way, and have evolved beyond their strictly-utility beginnings. However, no matter how you use your truck, whether it's for a trip to the mall or to the lumberyard, the fact remains that above all else, the key feature of a pickup truck is the bed. That's why it is so important to take care of the bed and protect it from wear and tear and exposure to the elements. At BAK Industries, we have developed a line of tonneau cover products that help keep your truck functional and beautiful.
There are many reasons why people choose tonneau covers for their trucks. Those in harsh-weather areas may want to protect the bed from extreme conditions. Others might be looking for a way to protect their cargo. Or perhaps it's for improved aerodynamics. Whatever the reason, what matters most is that you choose a tonneau cover that can handle whatever you throw it at. If strength and durability are what you're after, BAKLiner tonneau covers are a natural choice.
Of course, while many of the reasons to add a tonneau cover are practical, there's no denying the aesthetic appeal of a well-designed cover. Not only do tonneau covers keep your truck looking like new for a longer time, they can enhance the overall appearance of your vehicle. If you take pride in your vehicle appearance (and who doesn't?), a tonneau cover is a sensible measure to protect your investment.
All BAK truck bed covers are made in the USA and encompass cutting edge, contemporary designs, quality high end materials and a look and feel that exemplify what it means to have a quality cover on your truck bed. Tonneau covers BAK Industries carry the best warranty in the business and are supported by unparalleled customer service. As a brand, BAK has been making the best truck bed accessories for over 25 years and is the leading innovator of custom designed tonneau covers and related truck bed accessories.
BAKFLIP VP Vinyl Series Hard Folding Cover
With the BAKFlip VP, style meets strength and simplicity. High-grade aluminum components make for a lighter, stronger and easier to operate tonneau cover. Textured vinyl skin provides solid protection from the elements, making it completely weather resistant with no exposed hinges.

BAKFLIP G2 Aluminum Hard Folding Cover
Our best-selling cover, the BAKFlip G2, is the smartest investment when your job calls for a cover that offers full bed access when you need it, and maximum theft protection when you don't. The all-new integrated buckle system allows you to drive with your cover folded, flipped up or closed.
BAKFLIP MX4 Premium Matte Hard Folding Cover
Introducing the all-new BAKFlip MX4, featuring heavy-duty aluminum matte finish panels that offer superior UV and scratch resistance, and an enhanced premium density foam core.