UnderCover Classic – A timeless streamlined design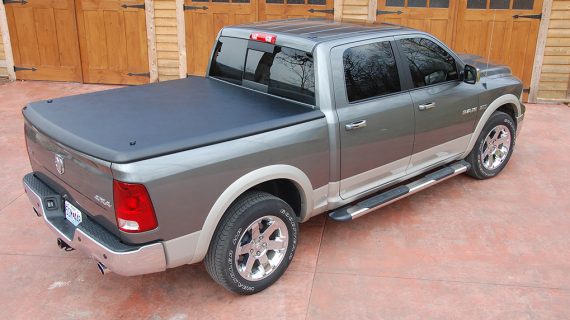 The UnderCover Classic is the original ABS tonneau: strong, weather-tight, and form fit perfectly to the bed of your making it the gold standard truck bed covers. The Classic also has a dual point locking system, a UV protected polymer finish, and is back by our a 3 year warranty.
The textured black finish gives this ABS cover unparalleled strength while also making it scratch resistant, at nearly half the weight of traditional fiberglass covers. Each Classic is designed with custom fit and double seal to keep water, and weather elements out of your bed. Its simple to install and easy to remove. Turn the bed of your truck into a cargo safe with the UnderCover Classic.
The UnderCover Classic is made from ABS Composite material and the X-Effect structure on the underside gives it incredible strength and durability.
With the UnderCover's full perimeter seal and perfect fit, your gear will be protected from all elements – rain, sleet, or snow.
Secure, versatile, and weatherproof Twist-Locks allow you to open your UnderCover with or without a key. Your UnderCover protects and secures your valuables.
The UnderCover Classic has a L.E.D. Light that shines bright using a self-contained battery power source – no wiring!
The UnderCover Classic is the lightest hard shell tonneau cover on the market. It removes easily in just minutes, without the need for any tools, using quick release hardware, and reinstall the cover without any adjustments needed.