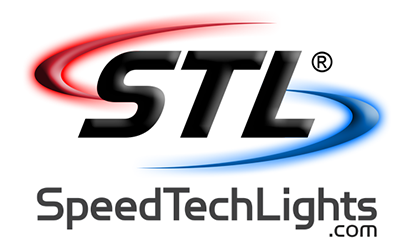 Here at SpeedTech Lights, we are committed to providing each of our customers with the highest quality products and customer service. We have a wide variety of equipment for emergency vehicles, including light bars and sirens for police cars, fire trucks, construction vehicles, and any other use. As you browse through our website, you will see that we offer the most advanced technology, high quality equipment, and innovative designs for all of your emergency vehicle lighting needs.
One of the advantages of our emergency LED lights is that they require little power, but you don't have the sacrifice the effectiveness of the product. You can rest assured that you are purchasing high quality products, and you are protected by a solid 2 – 5 year warranty depending on any product that you purchase.
LED Police Lights, Emergency & Warning Light Bars
As one of the top suppliers of police lights and LED emergency light bars online, SpeedTech Lights provides A+ customer service and has a team that is dedicated to your satisfaction. Whether you are outfitting your personal vehicle or searching for LED police lights for the entire fleet, we have everything you need!
At SpeedTech Lights, we offer a variety of high quality products to meet your needs ranging from police LED lights, police sirens, off road light bars and all types of LED light bars. When you order any type of emergency light bar or other product from STL, you will receive fast, helpful and BBB A+ rated service from every member of our team, every step of the way.
Durable Police Light Bars & LED Strobe Lights To Outfit Your Emergency Vehicle
Providing police LED lights for over 10 years, we supply individuals & departments police light bars, strobe lights and other vehicle warning lights worldwide. SpeedTech Lights has become a preferred provider of police car lights due to our quality, affordability and customizability to suit any specific outfit. Our A+ customer service team is here to help you pick out the right full light bar packages and police strobe lights that fit your needs. Feel free to contact us anytime and our trained professionals will be able to assist in identifying the right lighting solutions for your vehicle.
LED Warning Lights & Emergency Light Bars for Safety in All Situations
Knowing how critical LED warning lights are to the safety of workers on site, we offer a range of emergency light bars with unique, custom features that can be integrated into any vehicle setup. Warning lights for tow trucks and construction vehicles are essential to ensure the safety of road side workers. It is important to outfit your vehicle with bright, high quality light bars that are powerful enough to be noticed by passing drivers in both daylight and night time conditions.